Wines
L.R
L.R
Coteaux du Giennois Blanc "Les Pointes"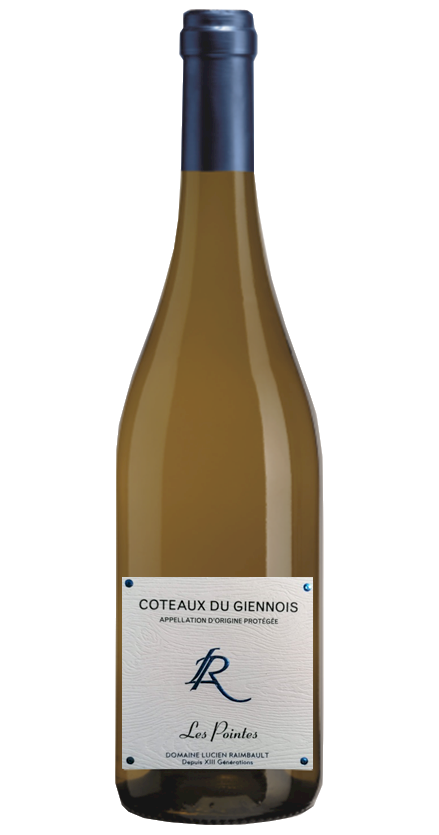 "Our Coteaux du Giennois Blanc "Les Pointes" is 100% produced in Sauvignon Blanc​.​ This Cuvée comes fr​om a ​ single plot of the Domaine giving an elegant dry wine and it is only available since 2020 (1st harvest in 2019) but ​already stands out by its promising aromas​.​
Tasting: This Coteaux du Giennois Blanc is rich in aromas that combine the sweetness of the fruit with a mineral ​
that gives a very pleasant and fresh wine, light and of high quality. This wine is appreciated fresh, served from 10° ​to 12​° and it has t​asted now and for two to three years.​
Fermentation: We develop our Coteaux​ du​ Giennois Blanc thanks to a fermentation maintained at low temperature ​(14°​-​16°) in thermo​-​regulated stainless steel tanks​.​ Maturing is done on fine lees until bottling optimizes the quality ​of the wine​.​
Pairings & dishes: It is appreciated as much at the aperitif as during the meal with fish terrines, cheese pies, ​Carpaccio of shells Saint Jacques, Asparagus​."
Return

|