Wines
L.R
L.R
Menetou-Salon Blanc "Les Chamblins"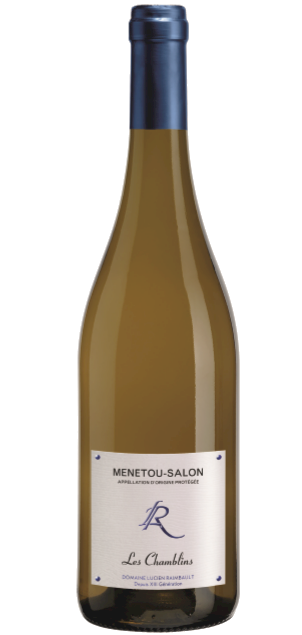 Our Menetou​-​Salon Blanc "Les Chamblins" is a very fruity dry wine from the Sauvignon grape variety.​ It comes ​from a sin​gle plot and has been available since 2020. (1st harvest in 2019).​
Tasting: The Menetou​-​Salon Blanc is appreciated young and fresh (served​ between 10 and 12 degrees) and has a ​pale yellow colour and is very lively on the palate​.​ It is a fine, floral and fruity wine that gives a refreshing wine ​full of freshness and that can be served throughout a meal​.​
Fermentation: Fermentation takes place ​at low temperatures in stainless steel tanks and then matured on fine lees​.​
Matching dishes: Ideal as an aperitif, it blends with starters, shellfish, fish and cold meats​.​ It is served with a green ​bean salad or goat salad, asparagus flan, dill marinated bar, cod accras and white pudding​."
Return

|